Testimonials..
Hydrotherapy provides a non weight bearing form of exercise in a specially designed heated swimming pool, providing excellent therapy for dogs in need of careful rehabilitation after injury or those suffering with general orthopaedic conditions. Our hydrotherapy pool can also be used for fun and fitness swims too.

Our hydrotherapy programmes are designed around each individual dog, to provide the best rehabilitation and fitness programme with the aim of improving and enhancing your dogs physical and mental wellbeing.
Hydrotherapy can be used to treat
conditions such as:
Arthritis
Hip & elbow dysplasia
Spinal injuries
OCD
Sprains and breaks
Cruciate ligament problems
CDRM
Pre and post operative muscle regeneration & maintenance
Hydrotherapy can also be used
to increase fitness levels in dogs
that compete in sports such as
agility and greyhound racing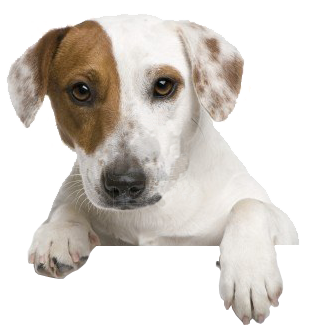 Every care is taken with dogs undergoing treatment and in the maintenance of the water and equipment. However, all dogs receive hydrotherapy entirely at their owners risk.
All treatment courses, including those to be part of an insurance claim, must be paid for in advance. Individual sessions must be paid for on the day of treatment.
Session fees will be charged in full if an appointment is broken or cancelled without 36 hours notice.
Dogs cannot be treated without the prior authorisation of their Veterinary Surgeon.
If an insurance claim is to be made it is the owners responsibility to check that their dog has the correct insurance cover for hydrotherapy before treatment commences.
Dog with infectious or contagious conditions e.g. ear, eye, skin infections, gastric problems or kennel cough will not be permitted to swim. Owners are advised to cancel appointments with at least 24 hours notice until the condition is clear. Normal cancellation conditions will apply.
Any dog that has suffered from diarrhoea must be clear before swimming can commence. Normal cancellation conditions will apply.
Bitches in season will not be able to attend sessions until their season has finished.
Owners are requested to notify Richmond Canine Hydrotherapy Centre if there are any changes affecting their dogs health, condition or if their Veterinary Surgeon recommends sessions should be stopped or suspended.
Owners are requested not to feed their dog for at least 3-4 hours before attending an appointment and to ensure that the dog has been to the toilet before arriving.
When not swimming all dogs must be kept on a lead and under control.
It is the owners responsibility to poop scoop after their dogs whilst on our premises. Please dispose of in bin provided.
Richmond Canine Hydrotherapy Centre cannot be held responsible for any loss or injury to any person or animal whilst on our premises howsoever occasioned.
Owners are responsible for their children's safety and behaviour whilst on the premises and are to remain under the parents close supervision at all times.
Richmond Canine Hydrotherapy Centre cannot be held responsible for any loss or damage to vehicles or personal property whilst on our premises howsoever occasioned.
When visiting the pool area you are STRONGLY advised to wear shoes with non-slip soles. The floor in the pool area becomes very wet during swim sessions and may become slippery.
Richmond Canine Hydrotherapy Centre reserves the right to use video footage and photographic stills taken during sessions.
Privacy notice – Information is held to provide hydrotherapy sessions to your pets.
I may have to share your information with your veterinary surgeon to gain consent for treatment or to advise on information to benefit the well being of your dog, or insurance company to facilitate a claim. I do not sell your data for marketing purposes. I cannot accept any responsibility for the use of your data by any third parties related to your transaction. You have the right to ask for a copy of the information that we hold about you. We want to make sure that your personal information is accurate and up to date. You may ask us to correct or remove information if this is not accurate. To ask for this information, please write to us or email us By signing this document you agree for me to retain your personal data and contact you via phone, email or sms to arrange or cancel appointments concerning your sessions.