Testimonials..
Natalie has been swimming Toby our Yorkshire Terrier for 18 months now, this came about due to Toby breaking his cruciate ligament. As Toby had never attempted to swim before we were a bit sceptical about how he would respond to this therapy. The way he took to swimming in the wonderful large pool and also Natalie's approach to handling him soon put us at ease. A few weeks after Toby's initial injury our vet said his recovery was quite amazing - I put this down whole heartily to hydrotherapy - no question. Now 18 months on Toby still goes to see Natalie for fitness sessions, I am a true believer in this therapy and the continued exercise keeps him in peak condition thus avoiding further injury's to take place. At home once I get the his swimming towel out of the cupboard he goes bananas and just cant wait to see her and get in that pool.
I run a local pet service business and have recommended Natalie and her hydrotherapy centre to many of my clients and their dogs which have also seen the benefit to having these invaluable swimming sessions.
Kelly K9s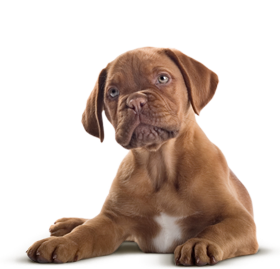 Price List
A full-length session is 30 minutes (max 20 mins in the pool). However, the length of the session depends on your pets' medical condition, needs and ability. Some dogs may only spend a few minutes in the pool on their first visit but this can quickly rise to the full length session as your dogs medical condition/fitness improves.
| | |
| --- | --- |
| Initial Assessment and Introduction to the pool (40 mins) | £47.00 |
| Sessions thereafter (30 mins) | £35.00* |
*Loyalty Discount: 10 sessions paid in advance £335 - to be taken within 6 calendar months
Your pet is showered before and after their session and aquamats/blaster used to remove excess water. We recommend the use of a Harpers drying coat to help with the drying process for the journey home.
To make a booking
Phone or fax to make a booking on 07768 905349
Please leave a message if we are unable to take your call as we maybe in the pool.
Alternatively text your details to: 07768 905349.
Veterinary consent is required for all dogs.
Cancellation Fees - Please click here see separate document regarding cancellation fees.