Testimonials..
Kayleigh, our Springer Spaniel, has been attending your sessions for nearly 2 years and the improvement, not only in her arthritis but also in her general mobility and fitness is amazing.
It's obvious that you love your job and this is reflected in the care and attention you devote to the dogs. Kayleigh can't wait for her Friday visits to you and gets so excited.
Thank you so much for all your help.
Paul and Sue Smiley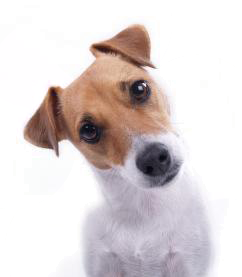 About Us
I trained at the Greyfriars Rehabilitation and Hydrotherapy Referral Centre in Guildford. Training consisted of: Introduction to Canine Anatomy, Understanding Orthopaedic and Spinal Conditions, First Aid for Hydrotherapists and Canine Professionals, Pool Water Management, Hydrotherapy Theory and Practice and advanced Water Treadmill. Recent training has included the completion of the Greyfriars Canine Rehabilitation Course and the new Level 3 Certificate in Hydrotherapy for Small Animals.
Our pool is sunken, so entry is via a gradual sloping ramp fitted to make entry as stress free as possible for your pet. After consulting our recommended hydrotherapist we have recently added an adjustable platform which can be raised or lowered depending on the treatment programme required for your pet. This has proved very popular and effective with both our spinal and CDRM patients when we combine both non weight bearing (via swimming) and minimal weight bearing (via platform) sessions. Owners are able to walk all the way round the pool allowing for greater interaction during the sessions with their pet. This can be invaluable when pets are swimming for the first time. The temperature of our pool is kept between an optimum 27-30°C which not only enables your beloved pet to obtain health benefits from their time in the water but to keep them as stress free as possible.
Shower and drying facilities comes as a standard part of their session. I am committed to providing a healthy, clean, safe and friendly environment and strictly operate within the CHA guidelines. With this in mind no pet is treated without veterinary consent and we tailor each treatment programme especially for your pets needs. For you and your pets convenience we have ample parking and large grassed area.
For further information please
call or email
.
Look forward to seeing you soon.
Natalie.